"Our son, Andrew, had a very close attachment to his Platoon, his Battalion (1st Bn), and to the Regiment. He told us he was proud to be a Patricia. Since his death in Afghanistan in 2009, the men of his Platoon, and the Regiment, have kept in touch with us, and this has helped us to give some meaning to his sacrifice. The efforts of the Regiment and the PPCLI Foundation to keep in touch with families of the fallen means a great deal to us."
Richard and Jane Nuttall, British Columbia (2016)
---
The Stanley Cup will be on display at HHC 2018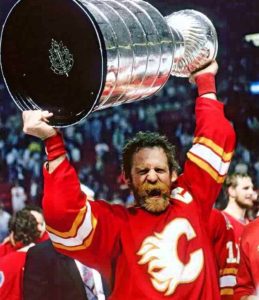 Founded by Glenn Cumyn and owned by the Princess Patricia's Canadian Light Infantry Foundation, Heroes Hockey Challenge (HHC) is a series of charitable hockey fundraising events which take place annually in communities across Canada. HHC combines two Canadian icons  –  Canada's national sport of hockey and the world's finest soldiers to create a unique, family-friendly entertainment event.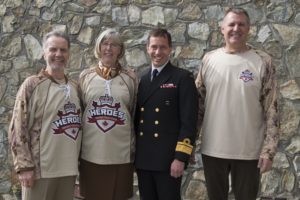 HHC raises funds to support our ill and injured Canadian Armed Forces members, veterans, their families, and families of the fallen. Heroes Hockey Challenge shines the spotlight on some of this nation's greatest heroes for the benefit of Canada's unsung heroes. This has proven to be an extremely powerful experience for all involved and most importantly our men and women in uniform.
Now in our eighth year, HHC events have raised more than $350,000 to date. The PPCLI Foundation will be partnering with the Military Museums Foundation  for Heroes Hockey Challenge (HHC) 2018.
This year's theme will be: Heroes, Hockey, Heritage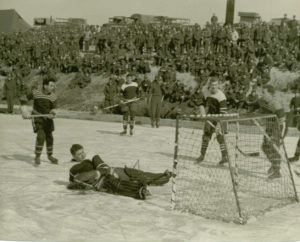 1PPCLI Imjin River Korea 1952
---
Founding Partners
---